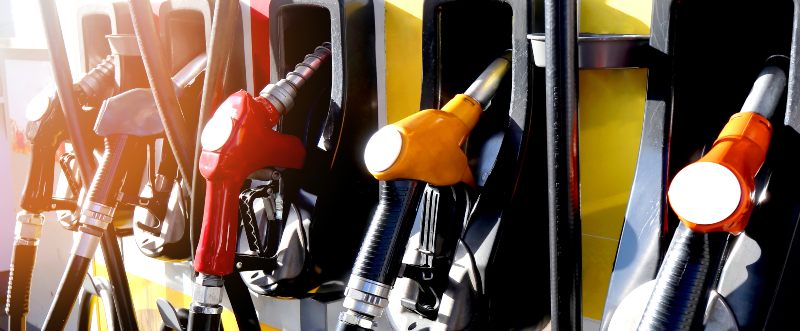 Postponed NEM3 Means More Savings from Solar
Still paying off your December utility bill? How do you protect your income when Investor-Owned Utilities (IOU) have been allowed to slap consumers with significant price hikes, as the world economy recovers from Covid interruptions?
Citing natural gas supply shortages along with wildfire bankruptcy settlement, Pacific Gas & Electric has been allowed to force electricity cost increases. Just in January 2022, the cost went up by 8%. And there was another surprise increase of 9% in February 2022. Does your income go up at this steady rate as well?
These shocking prices are stifling recovery for homeowners, many of whom are only just returning to work and facing other price shocks. Sadly, the U.S. still draws natural gas to provide almost 40% of the nation's electricity. The tragic Ukraine situation and related geopolitical unrest means even more supply shortages and price increases.
NEM2 Is Alive and Well!
The silver lining around costlier power is that this past December's proposed negative changes to Net Energy Metering (to create "NEM3") have been indefinitely shelved. IOUs benefitting from excess solar supplied by property holders were seeking to cut compensation to these customers. Such changes were met with strong resistance from solar investors and providers, along with clean energy advocates and state representatives.
On January 11, 2022, when questioned about the NEM3 vote, Gov. Newsom stated, "… We still have work to do." So, the California Public Utilities Commission (CPUC), which oversees IOU, removed the vote from the docket. Had it passed, NEM3 would have adversely affected almost 1.3 million rooftop solar customers and constrained industry growth, pouring more earnings per share into IOU. Rather than spend funds to upgrade the power grid and shift to distributed power protection, IOU accepts low-cost surplus electricity, then actively fights the industry disruption that solar PV poses.
NEM3 reflects their aim to keep a dangerously decayed central system secure, while forcing the public to pay more and ignoring climate change.
Window of Opportunity
Since the vote is delayed and NEM2 is still alive, there is still time to secure cost savings and a nice return on investment. Current PV system owners will lawfully grandfather out of NEM3 changes, while helping California go greener, electrified and decarbonized. At rates that would have been halved under NEM3, you can still sell excess power back to the utility.
You also get credits paid monthly (rather than later) by the utility to offset increasingly higher heating prices. Better yet, you don't have to worry about an $8.00 per kW MONTHLY surcharge, which, for a common residential system size of 7kW, would add another $56.00 to your bill, costing you an annual fee of $672.00 in perpetuity. That amount, when combined with weaker credits, would drastically prolong your system's payback period.
For year 2022, the federal Investor Tax Credit (ITC) is holding at 26% of what you pay for your system. You own the installation, along with state and local benefits. You also add to your home's value. In 2023, the ITC will drop to 22%, before being eliminated in 2024.
The Sooner You Save, The More You Save!
To insulate you against relentless cost increases and upcoming industry changes, join the SolarUnion family. We are working around the clock to help diverse communities install solar at constant pricing, with all the NEM2 benefits during this window of opportunity created by the NEM3 delay.
Accessible residential solar also helps the U.S. reach its 2030 goal that 50% of all car sales be electric vehicles (EVs). More EV charging stations can routinely be added to homes. These installations also qualify for federal, state and local incentives.
While making California a model for the world in the fight against climate change, you will save money and stress when working with SolarUnion. Our company's unique approach is to directly partner with local consumers to provide optimal home solar systems with extended warranties to safeguard reliability and financial savings. We are not just on the phone with customers. We are thorough, and our stellar warranties run longer than other outfits.
Why Work with SolarUnion?
We can also upgrade existing systems to add backup and solar-powered batteries, which have become a necessity during progressively worse fire seasons. In addition to our comprehensive solar and battery backup solutions with installations, we offer solar readiness audits (including roof inspections), repair and maintenance services, and electrical panel upgrades.
From HOA solar to community solar, we are experts on all type of roofs and experienced in ground mounted solar panels. For those needing to finance an installation before interest rates climb, there are several established options. By scheduling a 20-minute call with SolarUnion, you can discuss questions and details about the vast array of financing options available.
You can place yourself directly in our calendar: https://calendly.com/phoneconsultationsolarunion or fill out the form on our website to schedule service, or call SolarUnion directly at (888) 815-6633.
Don't let the walls of higher prices close in on you: Take advantage of the NEM3 delay by teaming with an experienced, committed company that tailors turnkey, state-of-the-art solutions to make your home budget-friendly, smart and sustainable.