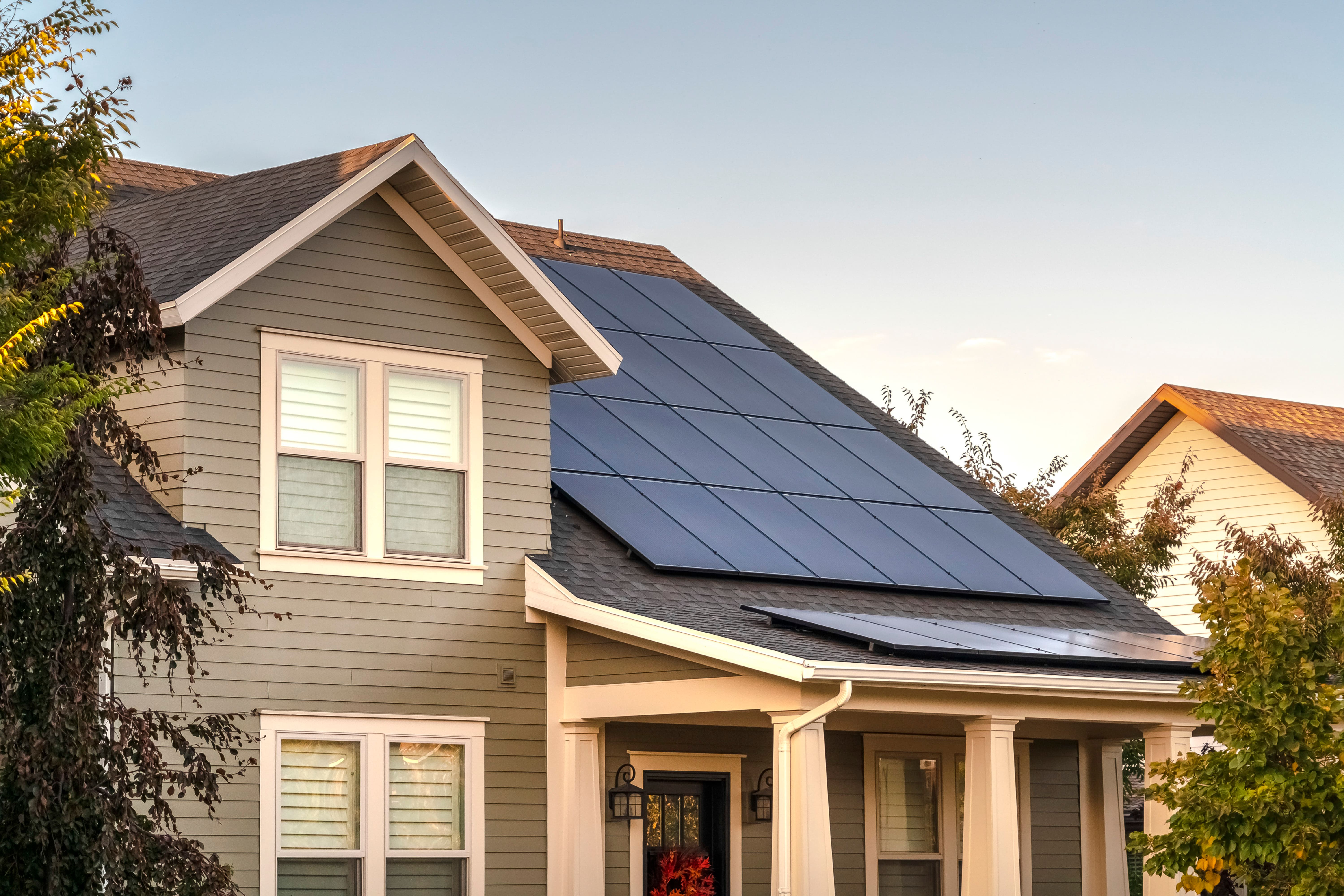 In the face of California's more frequent wildfires and strange storms, residents are under a recurring deadline to do as much as they can to maintain electrical power. If we ignore the increasing grid instability, we put personal and community welfare at risk, while losing income to constantly mounting utility bills. By constructing backup battery storage, we can proactively meet the challenges posed by the new normal of numerous power outages.
DIFFERENT BATTERIES FOR DIFFERENT HOMES
There are mixed battery options and the types that best handle energy storage are usually composed of lead acid or lithium. The key to constructing the best battery backup for your home system is to know the differences between the common batteries employed in home and small business solar systems: flooded lead-acid, sealed lead-acid, and lithium-ion batteries.
Flooded Lead-Acid Batteries
For off-grid solar installations, flooded lead-acid (FLA) batteries are the most common batteries and have been used since the mid-1800s. Their low cost, smooth recycling, and easy disposal make them hearty go-to options. Yet the need for regular maintenance and ongoing ventilation (from gas emitted as a result of the daily charge cycle) makes them less popular for homeowners having independent lives. This is especially true when owners must add water at monthly intervals to keep the plates of the battery cells working well. There can also be toxic leakage from these batteries, so they're not ideal for high-density neighborhoods or locations where kids are present.
Sealed Lead-Acid Batteries
Sealed lead-acid batteries provide a safer, easier storage path for those unable to perform consistent battery maintenance. They're self-contained; they don't need to be watered and don't leak, so they're non-hazardous. And if they're sitting idle for long periods, at different temperatures, they won't self-discharge very quickly. Similar to car batteries, they can stay put for more than a day, so they're ideal for homes that are not occupied full-time. Yet it can be hard to configure systems with their bulky size. Also, like their flooded counterparts, they have limited life.
Lithium Batteries
For homeowners who are routinely at home, the safest and most efficient options are the Lithium-ion batteries, which have been with us since the 1970s. You probably heard about them when you purchased your first cell phone or laptop. The renewable energy industry has increasingly adopted them during the last decade. Tesla and LG Chem are recent examples. Although they are pricier than traditional battery banks, the investment is rewarded in the form of lower toxicity, efficient charging, and longer lifespans. Additionally, with more usable storage capacity (deeper discharges) compared to traditional batteries, and no maintenance requirements, these batteries provide greater power, for longer periods.
The United States Energy Information Administration (EIA), has determined that the average household uses 30 kilowatt-hours (kWh) of electricity per day or 900 kWh per month. Because of the large capacity of these newer batteries, homeowners can realistically expect 3-5 days of consistent, full power during emergencies. Even better, when it comes time to add an EV charging station (if you don't already have one), technicians can easily add another battery dedicated to that necessity. They are not as heavy and bulky as other battery types.
EXPERIENCED TECHNICIANS GIVE YOUR HOME LASTING PROTECTION
By teaming with SolarUnion's seasoned engineers who actively follow technological advances, your home can have the maximum possible backup power. We directly partner with local consumers to provide optimal storage solutions. Like the solar systems we install, the batteries have extended warranties that safeguard reliability and save money. We are not just on the phone with customers. Our thorough, experienced design team works with you to accurately configure your system for present needs and the increased load imposed by new appliances. We can also upgrade existing systems to add backup.
In addition to our comprehensive battery pack solutions, we offer solar readiness audits (including roof inspections), repair and maintenance services, plus electrical panel upgrades. From HOA solar to community solar, we are experts on all types of roofs and are experienced in ground-mounted solar panels. Thanks to greater efficiency and lower cost of solar panels versus the price of electricity imposed by utilities, a home system only needs a few more panels to supply designated storage batteries.
CRITICAL SAFETY MEASURES
In addition to designing a storage system that complies with safety codes, SolarUnion performs necessary system reviews for effective battery function. We follow these crucial safe steps by ensuring multi-layered inspection and permits to prevent battery mishaps. Our system monitoring software can help detect malfunctions. Since we stay with you for the life of the system, like family we are always there to help solve a problem.
ACCESSIBLE TO ALL
Since different properties increasingly require power protection, we strive to make solar equitable for all types of home and small business owners. For those not in a position to fully purchase battery backup before the next power outage, California is ahead of the nation with industry-specific, reliable lenders leading customers to successful outcomes. Service Finance, Mosaic, Energy Loan Network, CaliforniaFirst, and even credit unions such as Provident Credit Union are recent examples. While SolarUnion doesn't directly represent financial groups, we have been able to effectively team with them and their diverse customers. Such a bridge often enables us to offer customers outstanding $0 down financing options with rates as low as 0.99%, to own the system and the federal tax credits and state incentives that come with it.
The tax write-off of 26% of the cost of installing a battery will begin to drop after 2022, going to 22%, before going away in 2024.
WINDOW OF OPPORTUNITY FOR NET ENERGY METERING (NEM2) BENEFITS
The current federal goal for 2035 is to see 40% of electricity generated by solar. At historically low finance costs, you can help the U.S. reach that goal. Moreover, by investing now, you enjoy the existing Net Energy Metering (NEM2.0) benefits, which, like the tax credit, are also projected to decrease after this year. You can sell electricity not used to the utility company, which offsets your monthly utility bill. When NEM2.0 is changed, those who haven't already installed a system will only receive 50% of current prices paid for energy they supply to the grid. Equally distressing are that credits towards winter bills from the existing True-Up arrangements will no longer be available.
By scheduling a 20-minute call with SolarUnion, you can discuss questions and details for building a robust backup system now. Feel free to place yourself directly in our calendar: https://calendly.com/phoneconsultationsolarunion or fill out the form on our website to schedule service, or call SolarUnion directly at (888) 815-6633.