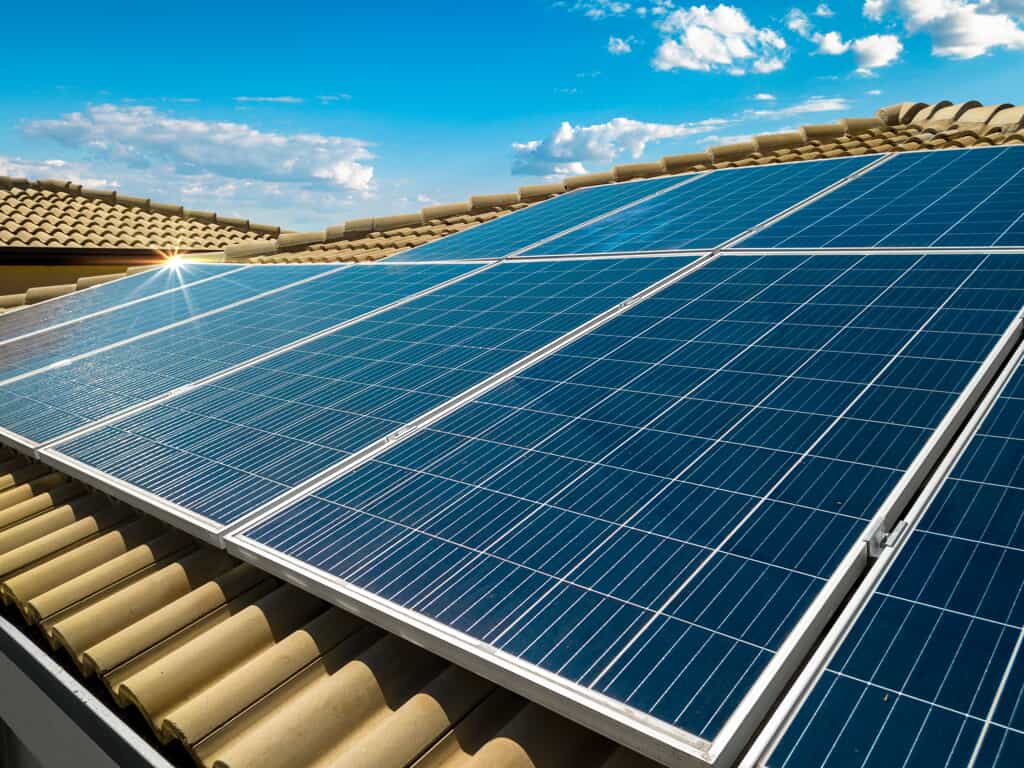 Is Solar Worth It?
5 p.m. on a Sunday can find you watching a great film, football game, news show, or even World Cup Qualifier. You're with cherished company, or simply re-charging after a hectic week. Just as a key moment occurs on the program, the screen dies, as does your refrigerator. You soon have to salvage food, while hoping your phone is charged enough to keep you connected with the world. Since the day is quickly turning into night, you'll also need to get lighting, find a generator for air conditioning or heat, and If you do have guests, most will need to abruptly depart to tend to their own homes.
With the full onset of climate change, this scenario has been experienced by more than a few of us and is becoming increasingly more common.
If your home has not yet suffered a power outage during the new normal of longer California wildfire seasons, you probably know at least a few folks who've had to endure such inconvenience. These outages not only harm social enjoyment; they also impact business operations, which include basic healthcare and transportation services. Community wellness is therefore even more challenged at such a stressful juncture when so many people are suffering.
To compound the problem of power outages, we are seeing utility usage fees climb even higher, as the new "Time of Use" rates kick in, putting peak billing at 4 p.m. – 9 p.m., from the earlier tier window of 5 p.m. – 8 p.m. Yes, now a FIVE hour versus THREE hour premium billing period. Rates at these times can run $0.30 - $0.40 per Kilowatt Hour ("KWh"). If the average household is now using about 5 kWh in this time period, from these new Time of Use costs (other periods also see yearly increases), consumers stand to spend at least $10/month or more extra. This result, after the past five-year average increase of 6% on electricity rates, means that for the next five years you will be paying close to $1,000 in extra costs.
The new rates are impacting consumer incomes, at a time when inflation and gas prices are significantly higher than pre-pandemic days. Moreover, it is a given that utility price increases will continue through the years, feeding the profit growth of the privately held power companies. Meanwhile, as fossil fuels, on which the utility providers primarily rely, continue to be used to supply electricity to consumers, global warming is only getting worse.
Choosing SolarUnion for all Your Solar Power Needs
SolarUnion's unique approach to this problem is to directly partner with local consumers to provide optimal home solar systems having extended warranties to safeguard reliability and save money. We are not just on the phone with customers, and our stellar warranties run longer than other outfits. We can also upgrade existing systems to add backup and solar-powered batteries. In addition to our comprehensive solar and battery backup solution services and installations, we offer solar readiness audits (including roof inspections), repair and maintenance services, and electrical panel upgrades to properties throughout California. From HOA solar to community solar, we are experts on all types of roofs and also experienced in ground-mounted solar panels.
Through years of such effective partnership with the community SolarUnion's service is now Diamond Certified, which is the highest independent consumer rating in the industry.
You'll have backup power and income savings, while helping the environment. You'll also own your system, adding to your home's value, while enjoying the Investor Tax Credit of 26%, set to expire in two years.
There's another reason to go solar now: Net Energy Metering ("NEM") is soon changing to terms less favorable to the solar investor, through "NEM3.0". As power companies complete negotiations with the California Public Utilities Commission ("CPUC"), trying to disincentivize solar and protect profits, the coming years will see compensation halved for surplus energy which your system supplies to the power company. Additionally, credits that normally offset winter utility bills will no longer be an option under NEM3.0 Those with existing solar systems will be exempt from NEM3.0.
Our specialists have a deep knowledge of many effective, fair financing options for the public, and can easily assist with your purchase.
We'd love to add you to the SolarUnion family, one where all are welcome. You'll benefit from our cutting-edge home energy solutions to get you settled in for Winter and beyond!
By scheduling a 20-minute call with SolarUnion, you can discuss questions and details for the vast array of financing options. You can place yourself directly in our calendar or fill out the form on our website to schedule service, or call SolarUnion directly at (888) 815-6633.